This article contains the following information:
---
Congratulations Page Overview
When you reach your target score, you will see a screen similar to the one shown below. The information on this screen may vary depending on your institution.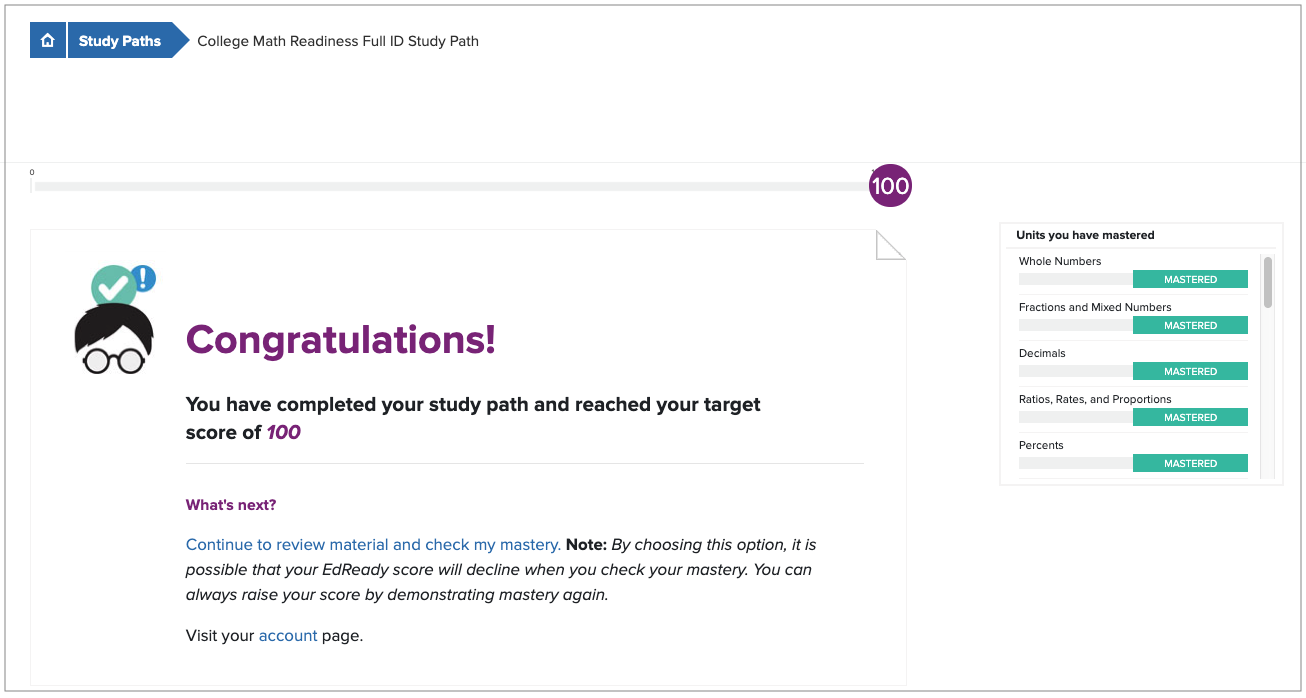 Accessing the Congratulations Page
You can access the Congratulations Page for a study path at any time after reaching your target score simply by revisiting the study path. Enter the goal that contains the Study Path by clicking Go to Goal from your student dashboard. Then click View Study Path. You will see a screen similar to the one below with a link to view the Congratulations Page.