Previous: Email/Print Study Path
For each topic listed under the current unit, you will see the following information:

Status of current Topic:
Using the above image as an example, this student has not yet answered enough questions related to Factors and Primes to demonstrate mastery (or lack thereof), so the topic-level status is shown as a "?". As you study (by clicking the "LEARN" button and check your knowledge (by clicking the "TEST" button) on the included material, the status will update. As you improve your performance, the status may change from Not Ready or Doing Well to Needs Review and finally to Mastered.
You will also see dots under the Topic name - these indicate the underlying concepts you will learn in this Topic. Each colored circle indicates material you have already Mastered, whereas open circles still need to be Mastered.
TEST:
Clicking the TEST button will allow you to take a mini-test, covering just the material in this Topic. If you don't have a status for a Topic (like in the example above), we suggest that you check your knowledge by clicking the TEST button before you study the resources – that way, if you find you already know the material, you can master it quickly without spending any extra time on it!
You will want to check your knowledge after you've viewed or studied resources for this Topic so you can test your current level of understanding. Any time you complete one of these tests, your current EdReady score (on the Score Bar) will reflect your latest mastery levels.
If you see a UNIT TEST button near the top of the page, you have the option of taking a test on all Topics in this unit at the same time. If you do not see this button, then this option has been disabled for your Study Path.
LEARN:
Clicking the LEARN button opens the online course material(s) for this topic so that you can study the content.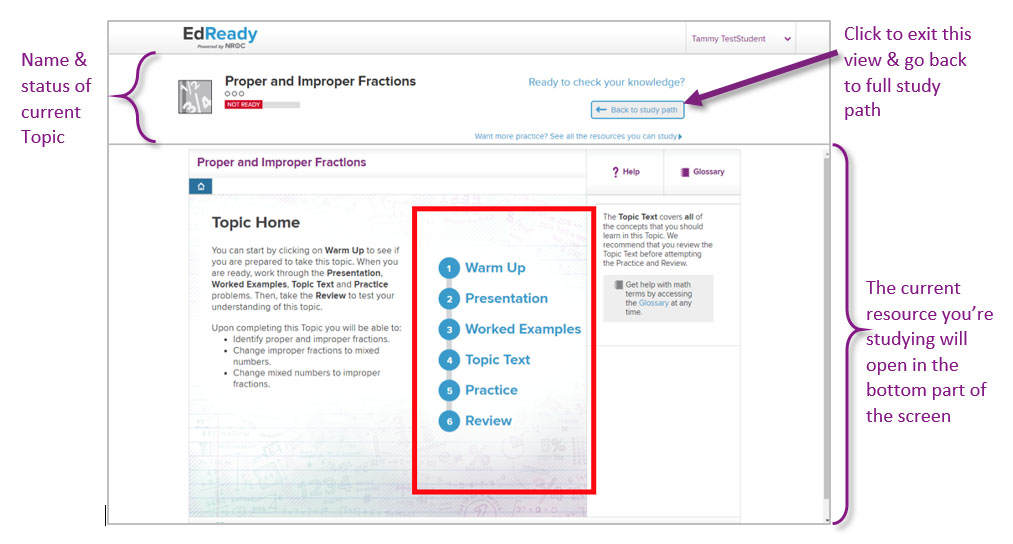 If there are alternative resources available, you will see them listed in the Additional Resources section like in the example shown below.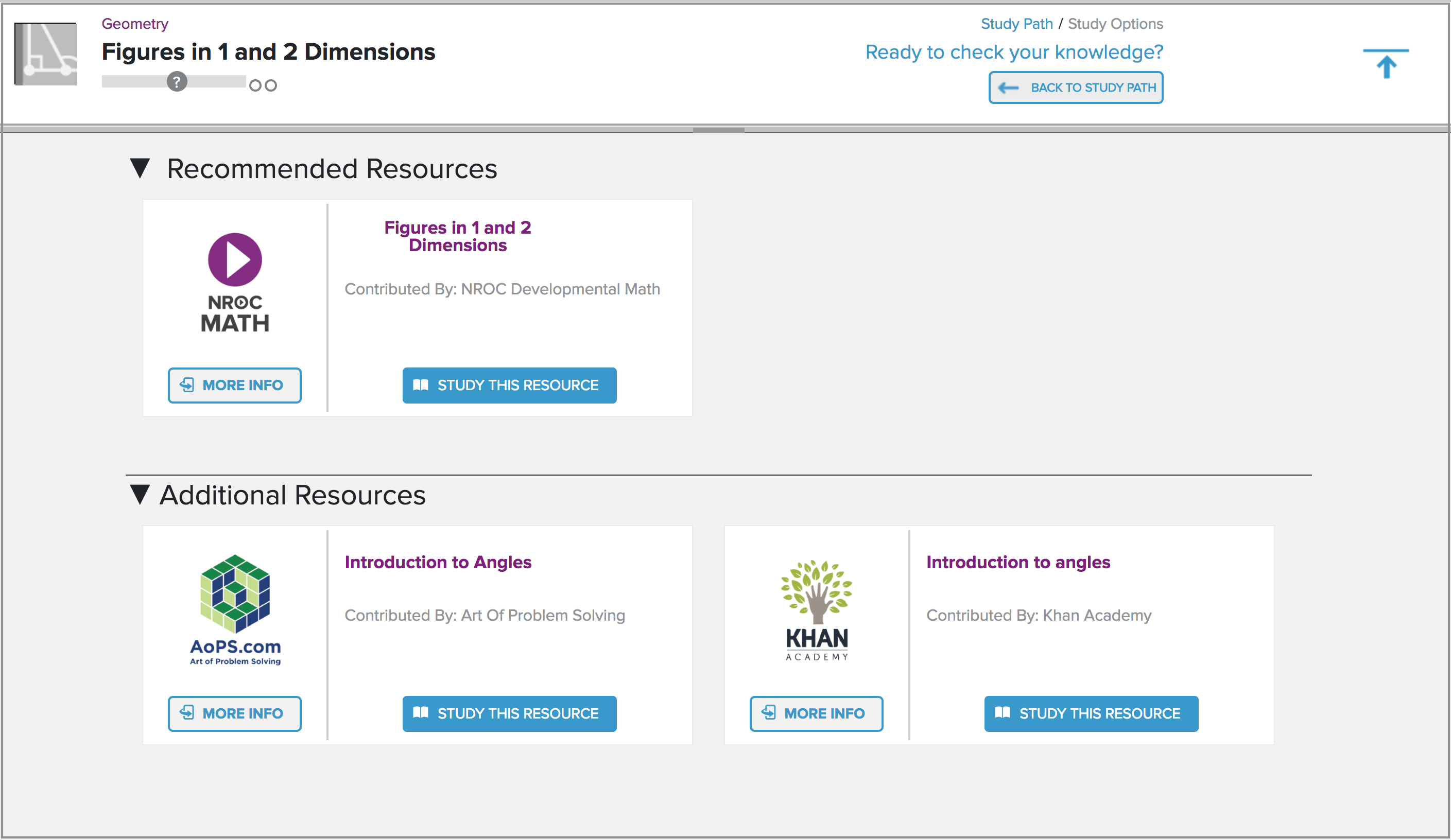 When you are finished studying, click the BACK TO STUDY PATH button to return to your study path.
Once you feel that you have studied the resources (for a topic) enough, be sure to click the TEST button on your Study Path to improve your EdReady score.