You may download your EdReady data as a .XLSX file. You can also have your data sent to another email address of your choice, such as a parent or someone at your school.
Using the email option allows you to send the data directly from the system. Some school officials may not accept the spreadsheet if you email it to them because of the risk that the data may have been altered.
To email your data, click on your name at the top right, then select "My Account":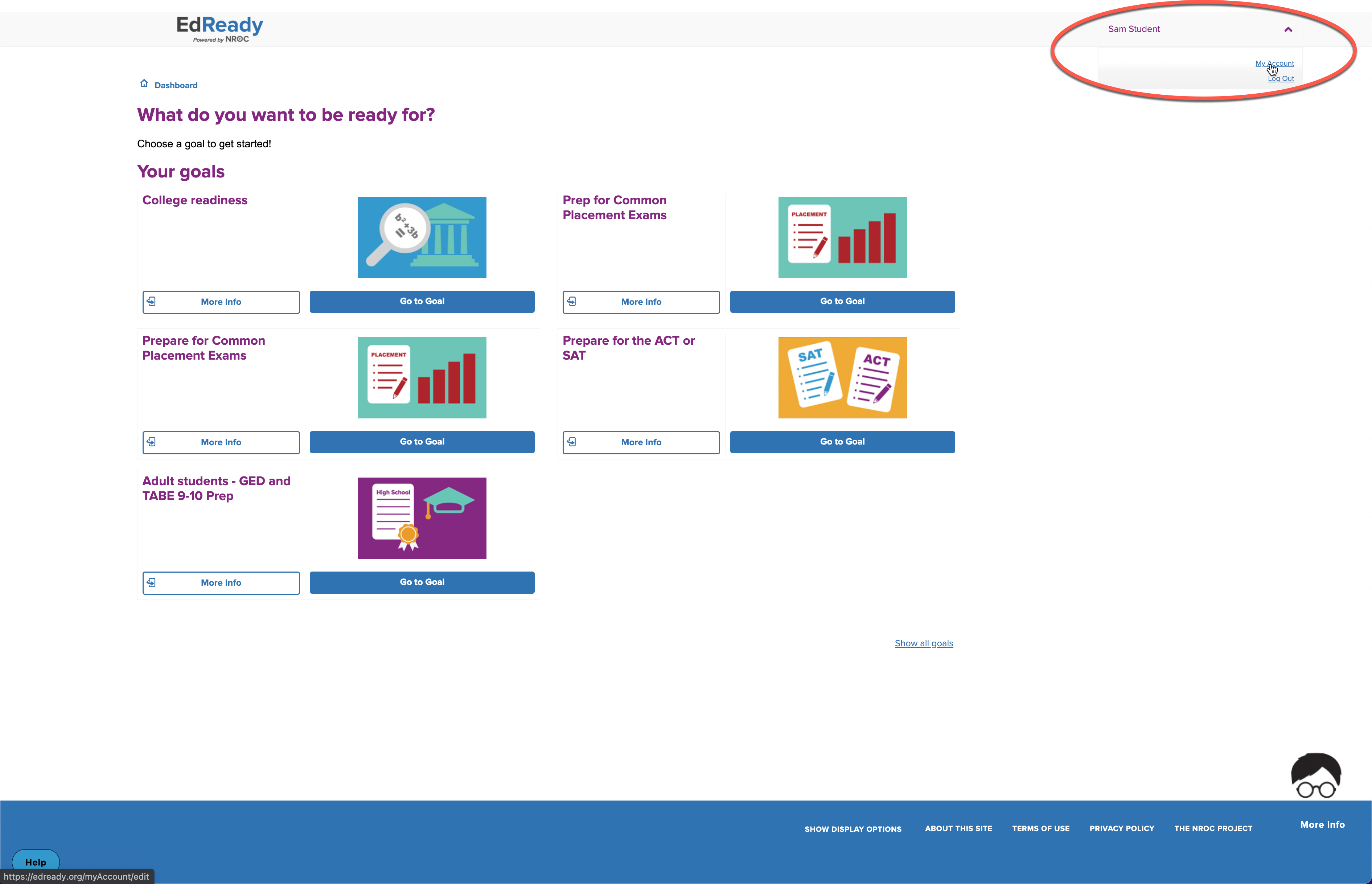 On the My Account screen, scroll down to the Student Data Export section, and click on "Download your data".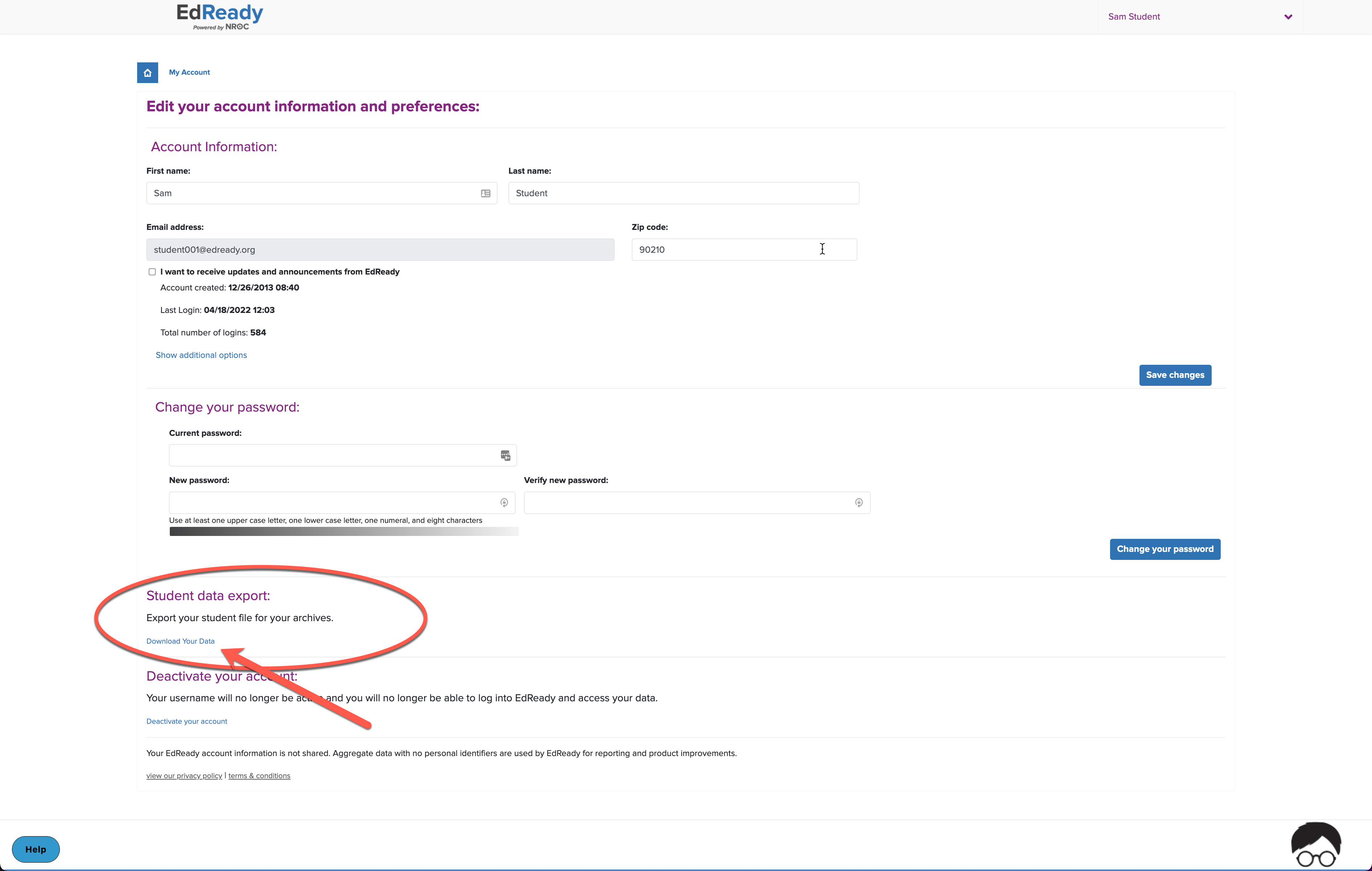 A dialog will pop up. The system will always send the data to your own email address as it appears in your account. If you wish to add other email addresses to send the email to, you can do that here.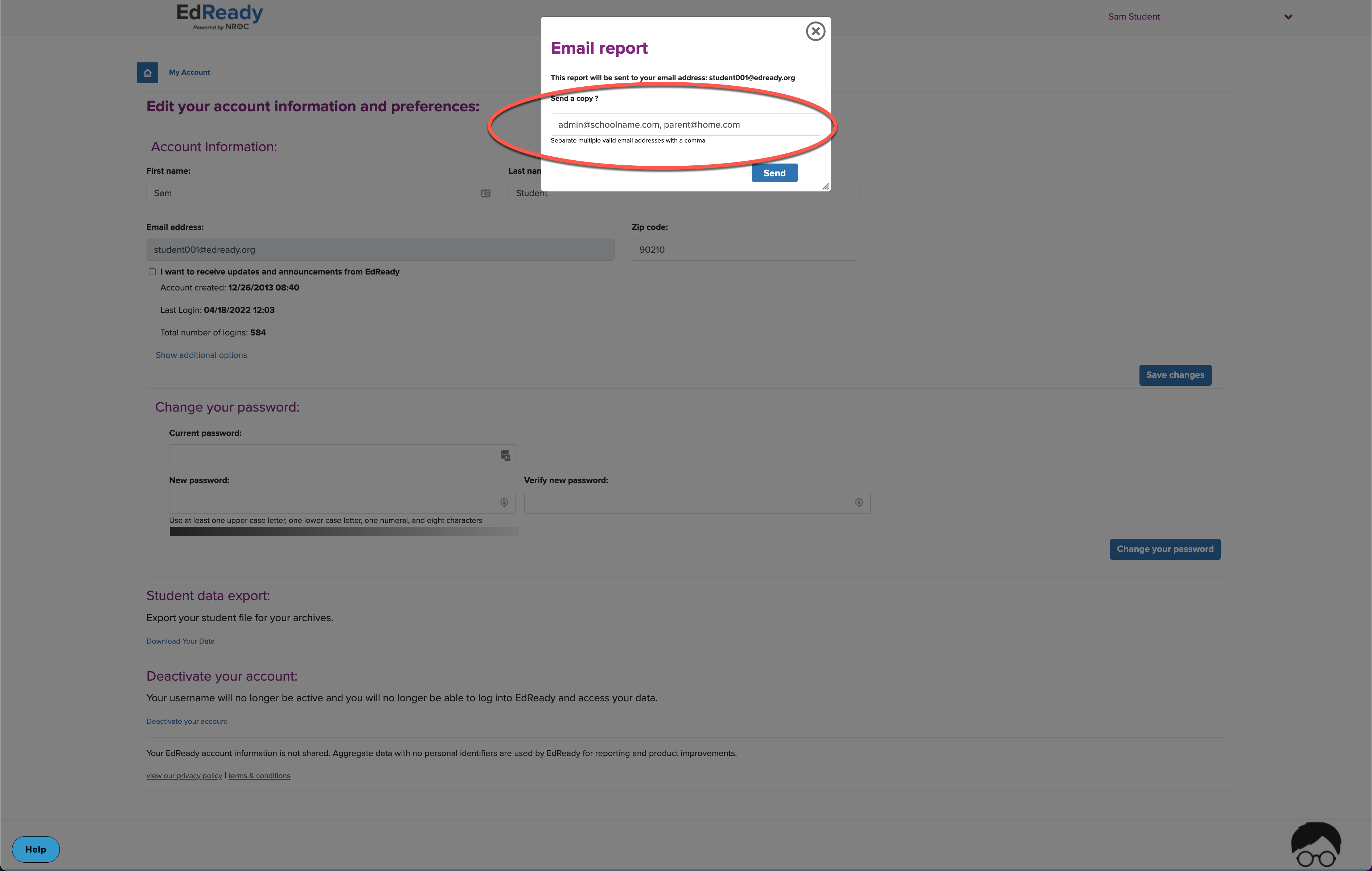 You will get an Excel file (.xlsx) that looks something like this:

If you have multiple goals, you will have one tab in the spreadsheet for each goal.