This article contains the following information:
---
Accessing the Student Details: Resources Studied Screen
To access the Student Details: Tests Taken Screen from the Reports Dashboard:
Click on the tab labeled Study Paths With Student Activity.
Click the Reports link for the study path you wish to see.
Click the Student Data tab (underneath the study path name) near the top of the page to be taken to the Student Data Summary report.
Click the Summary tab.
Click the Details link in the Actions column for the desired student.
Click on the Resources Studied tab.
Student Details: Resources Studied Data Table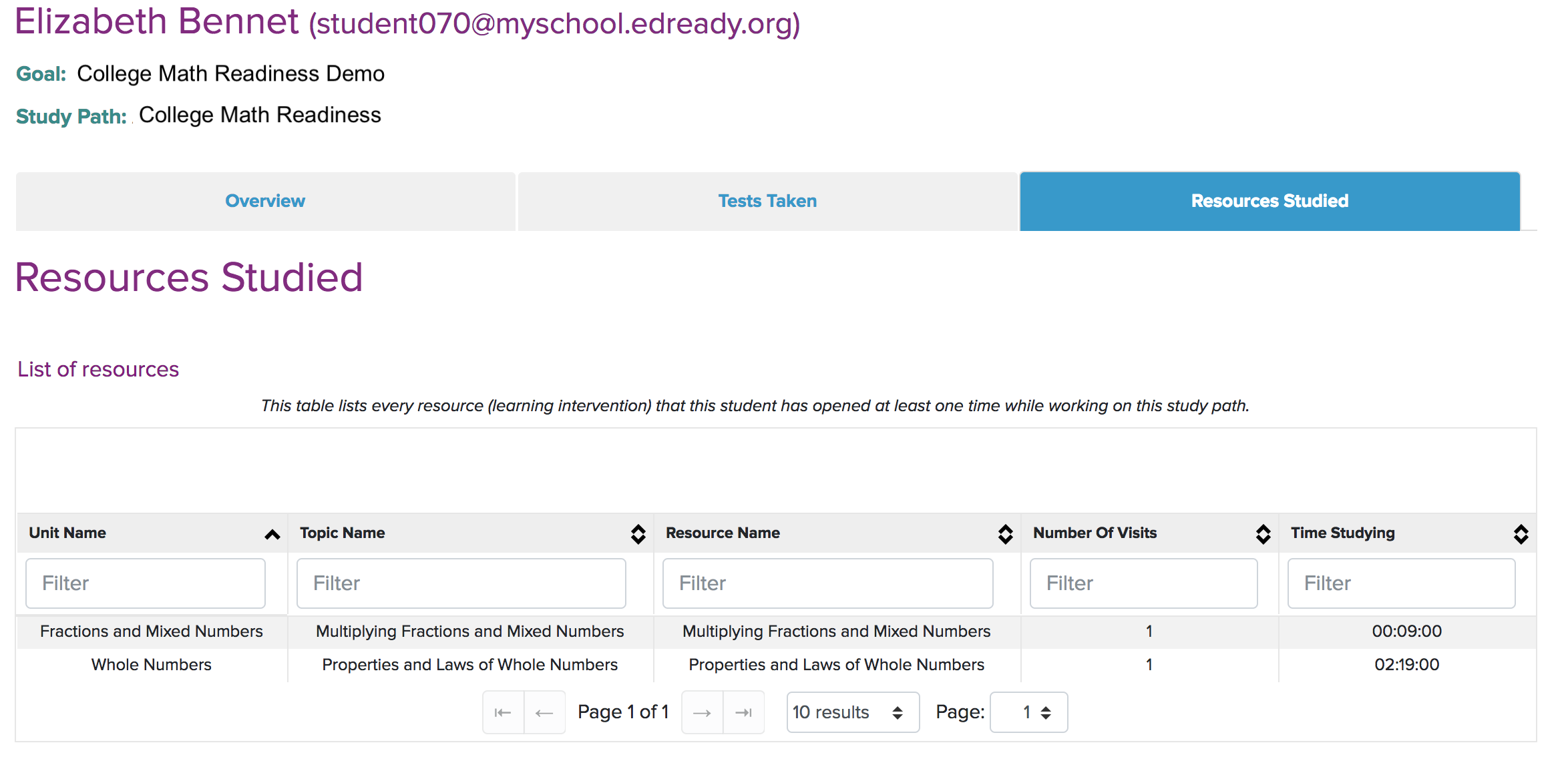 The Resources Studied data table lists every resource (learning intervention) that the student has opened at least one time while working in the current study path. Related information shown includes:
The name of the unit containing the resource
The name of the topic containing the resource
The name of the study resource
The number of times the student accessed the resource
The amount of time spent viewing the resource
Overview Video
For more information, please watch the video below.