Your Reports Dashboard will be your landing page when you log in to EdReady. The specific reports and actual students or data you have access to will vary based on your administrative permissions.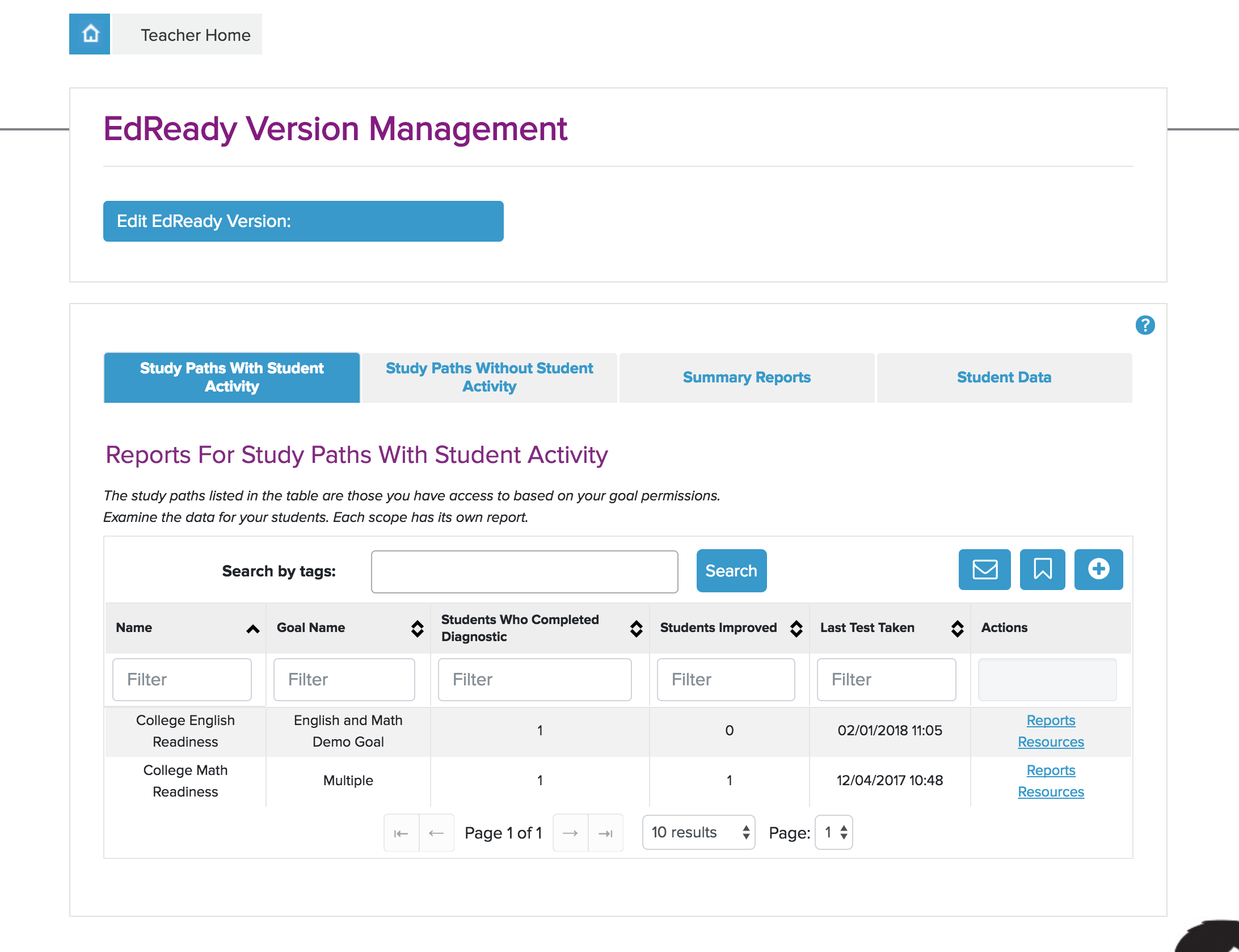 The Study Paths with Student Activity tab will open by default: this will show you any study paths that students at your institution are using.
More details about the summary details displayed in this table can be found here:
Access the classroom-level and individual student reports for any study path by clicking on the Reports link
View the study resources your students have available in their study path by clicking the Resources link (more info)
Note: until there is associated student activity, your study paths will be displayed on the Study Paths without Student Activity tab.
The Summary Reports tab gives you access to any reports that are available in an emailed format (such as the Enrollment Report).