As you continue to study (by re-testing your knowledge of the Units and Topics), you will notice that units you have mastered will no longer appear on the score bar. Each time you Check your Knowledge, your EdReady Score will update to reflect your latest performance… as your score increases, you should see your EdReady score move along the score bar towards your target score.
Eventually, once your EdReady score reaches your target score, you will see a Congratulations Page similar to the one shown below: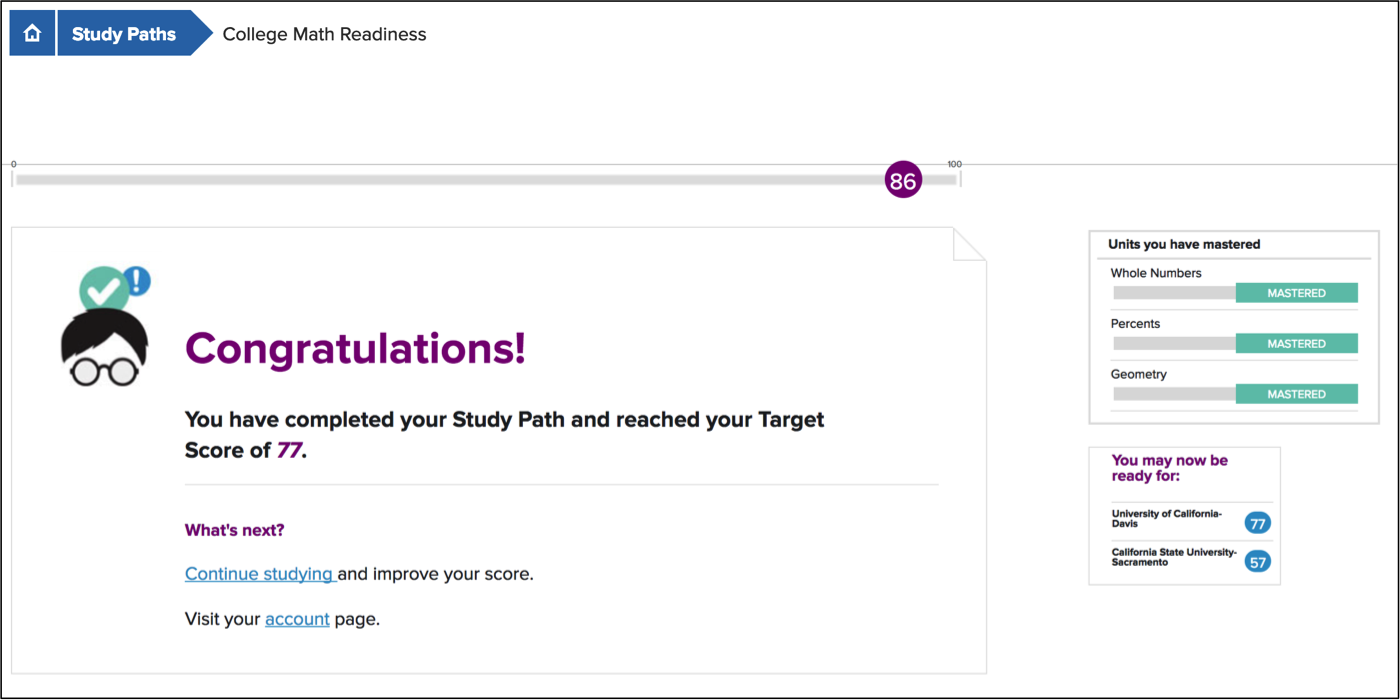 If your target score is less than 100 and you would like to continue studying any non-mastered Units, click the link to Continue studying to improve your score. This will automatically reset your target score to 100 and you will return to your Study Path.
Next: Unit Level Study